2019 Global Hand Washing Day: Minister engages children on prevention against killer diseases
By Gabriel Ewepu – Abuja
As Nigeria joins the world to commemorate 2019 Global Hand Washing Day, the Minister of Water Resources, Engr Suleiman Adamu, Tuesday, educated children on prevention of killer diseases with regular hand washing practice with water and soap.
Adamu who explained the essence of activities marking the day in Nigeria said it was in recognition to change in attitude to adopt good hygiene practices among children due to their vulnerability to diseases like diarrhea and pneumonia that are two major killers of children under five years.
He also maintained that the government would not relent in providing adequate and safe water for the accessibility of all Nigerians to combat water and airborne diseases.
The Global Hand-Washing Day is celebrated on October 15 every year. It started in 2008 when it was adopted by the United Nations General Assembly. The theme for this year's event is: 'Clean Hand: A Recipe for Health.'
It is a global campaign dedicated to raising awareness of hand-washing with soap as a key factor in disease prevention. Respiratory and intestinal diseases can be reduced by 25-50 per cent.
He said: "The essence of today's activity of engaging with children is in recognition of the role that children can play as agents of change in cultivating the good hygienic practice of washing hands with soap at critical times.
"Children are more vulnerable to sanitation and hygiene-related diseases like diarrhea and pneumonia – the two leading causes of death for children below the age of five.
"Handwashing with soap reduces the incidence of diarrhea diseases and the outbreak of many communicable diseases such as Ebola and Lassa Fever.
"Adopting the behaviour of handwashing with soap is adjudged as one of the most effective and inexpensive ways to prevent diseases, cutting deaths from diarrhea by almost one-half and deaths from acute respiratory infections by nearly one-quarter."
He further stressed that "Handwashing with soap is a vital part of cooking, eating and feeding others."
The Minister also recalled that early this year the Federal Government launched the National Programme to End Open Defecation in Nigeria tagged the 'Clean Nigeria: Use the Toilet' Campaign to promote culture and habit of safe sanitation practices.
"Earlier this year, the Federal Executive Council approved the rollout of the National Programme to End Open Defecation in Nigeria tagged the 'Clean Nigeria: Use the Toilet' Campaign which is geared at mobilizing high-level political support, resources and the entire populace towards building a new culture of safe sanitation", he said.
Photo Caption: Minister of Water Resources, Engr Suleiman Adamu, with students who participated in the National quiz competition finals for the 2019 Global Hand-washing Day commemoration in Abuja.
Mental health: young people in crisis waiting hours for A&E help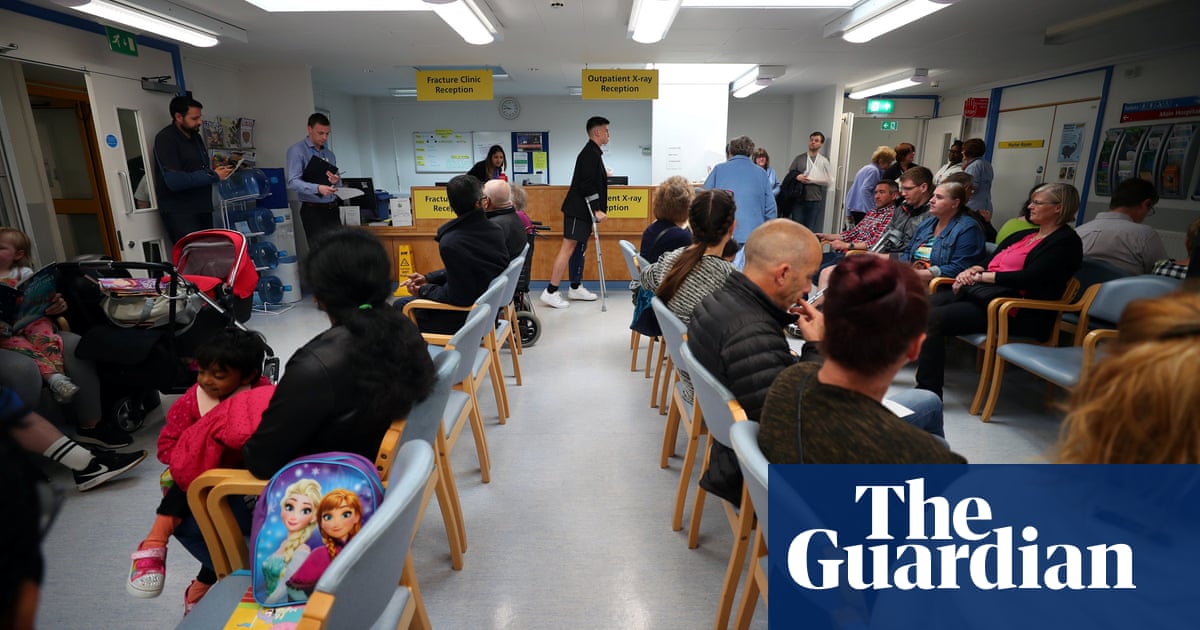 Thousands of young people undergoing a mental health crisis, including those who are potentially suicidal, are having to wait more than four hours for A&E care, NHS figures show.
Almost a fifth of the under-18s who seek A&E help in England for psychiatric problems such as depression and self-harm are not seen within the supposed maximum of four hours.
Figures released by hospital trusts to Labour under freedom of information laws showed that while 82.2% of such patients are seen within four hours, 17.8% are not. Across the 65 acute trusts that supplied data, 11,210 of the 13,205 under-18s with a mental health problem were seen within four hours but 2,357 waited longer.
In all, 26,593 children and young people aged 17 or under attended A&E last year as a result of mental health issues. If the 17.8% of them who had to wait beyond four hours at the 65 trusts was replicated across that entire cohort, that would mean as many as 4,733 waited that long.
The disclosure prompted warnings that troubled young people might harm themselves while waiting for delayed care and calls for under-18s suffering a deterioration in their mental health to be able to access help quicker so they did not have to turn to an A&E.
"Young people should have the support they need for their mental health to prevent them from reaching crisis point and no child should be faced with long waits for help in a crisis", said Barbara Keeley, Labour's shadow minister for mental health and social care, who obtained the figures.
Emma Thomas, the chief executive of the charity YoungMinds, warned that long waits could make things worse for a young person in crisis.
"We work with young people who have waited months for mental health support and who have started to self-harm or become suicidal, who then go to A&E because they don't know where else to turn.
"But despite the best efforts of staff, it's often a stressful and frightening environment, and not somewhere a desperate child or teenager should have to wait for hours before getting help."
Thomas added that the "worrying figures" showed that, despite progress by the NHS in extending patients' access to mental health crisis care, more services in schools and community settings were needed.
"If young people do reach crisis point, there need to be places they can go instead of A&E, where they can get the help they need in a space that feels safe", she said.
NHS England has pledged in its Long Term Plan to ensure that everyone in England – children, young people and adults – can access mental health crisis services around the clock by 2023-24 by calling the 111 telephone helpline.
It plans to create "24/7 provision for children and young people that combines crisis assessment, brief response and intensive home treatment functions" and set up crisis resolution home treatment services for adults.
It also plans "a range of complementary and alternative crisis services to A&E and admission within all local mental health crisis pathways".
The Conservatives did not respond directly to Labour's findings. A spokesperson said: "One of the great changes of our age is to treat mental health on a par with our physical health. Demand for mental health services is rising and the stigma of the past being taken away.
"As a result, the NHS is treating twice as many people with mental health conditions than in 2010 and is delivering the biggest expansion of mental health services in a generation – backed by an additional £2.3bn in real terms by 2023-24."